Vegan friendly restaurant
Zest Wishes - Pittsburgh, Pennsylvania
Get the Details!
Web: http://zestwishes.co
Location: 1700 Smallman Street (Pittsburgh Public Market), Pittsburgh, Pennsylvania

4125125917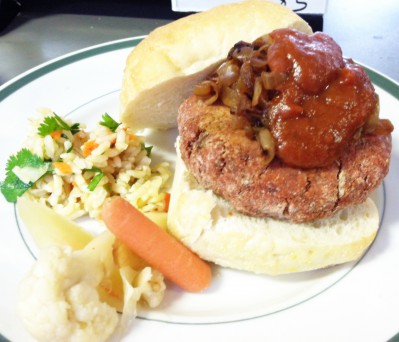 Zest Wishes is a juice, health food & specialty grocery stand at Pittsburgh Public Market, a year-round weekend market in the strip. Chef/ owner creates weekly-changing mostly vegan menu items from scratch, using local, organic, farm-fresh ingredients when possible. Offerings include best-seller vegan nut burger, vegan shakes, freshly-pressed organic raw vegetable juice blends, homemade unsweetened, 3-ingredient almond milk, homemade coconut milk, farm-fresh organic local baby green-vegetable salad and roasted portabella sandwich with garlic-bell pepper pesto, etc. Parsnip "ribs" and shiitake "bacon" are coming soon! Allergen friendly. No highly-processed soy (like seitan or TVP).  Always free of additives, preservatives and genetically-modified organisms. Take-out containers, cups, lids, straws and forks used are biodegradable and/or compostable.
Let us know what you think about this awesome vegan friendly restaurant: Zest Wishes in Pittsburgh, Pennsylvania.