Vegan friendly restaurant
Xanh - ,
Get the Details!
Location: 110 Castro Street, Mountain View, CA 94041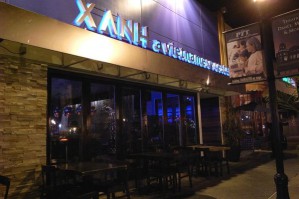 Xanh has the most amazing salad - really. And I don't normally get excited about salads.  But the Xanh salad has these crispy, fluffy pieces of some bread/ cracker-esque thing that you can break off. SUPER YUM! And they always have 4-5 vegan options on the menu every day.
Let us know what you think about this awesome vegan friendly restaurant: Xanh in , .