Vegan friendly restaurant
Woodstar Cafe - Northampton, Massachusetts
Get the Details!
Location: 60 Masonic St. , Northampton, Massachusetts

413-585-9777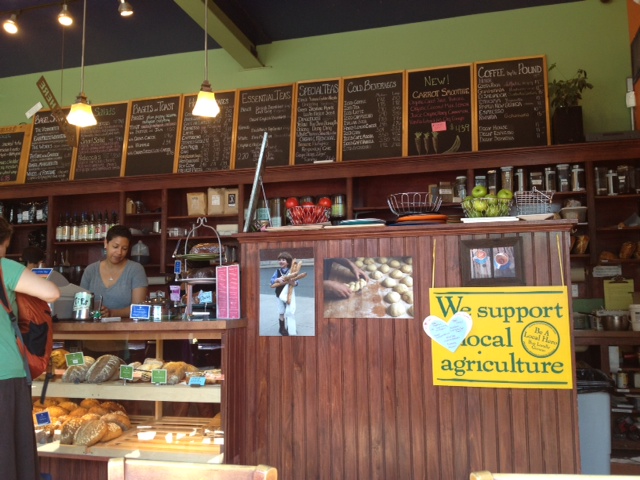 Fantastic tea selection! I tried the
Buddha's Eyebrow
and the
Lu An Melon Seed
teas while I was here! I also had to come 2 days in a row - their vegan
Good Bar
is fantastic as well, and the
Henry's Garden
wrap (sans cheddar) and the
Emily's Favorite
sandwich (smoked tofu, cucumber, red onion, mesclun, tomato, sprouts, red pepper spread, & dijon on multigrain) are definitely winners, as is the Smart Salad, made with organic mesclun, black beans, carrots, granny smith apple, feta (order without this for a vegan option), sprouts, and toasted almonds, is also a great option. The cafe is also a bakery, so come here for your cherry lemon focaccia, organic baguette, or multigrain loaf for the week! Lots of vegan dessert options, including cupcakes and cookies, as well. A very bright, eclectic, yet relaxed environment. They also have outdoor seating in nice weather, adorned with lovely flower beds. and the The restaurant is located on a side street in Northampton, so the traffic noise isn't bad either!
Let us know what you think about this awesome vegan friendly restaurant: Woodstar Cafe in Northampton, Massachusetts.