Vegan friendly restaurant
Woodlands Vegan Bistro - Washington, District of Columbia
Get the Details!
Location: 2928 Georgia Avenue, N.W., Washington, District of Columbia

202-232-1700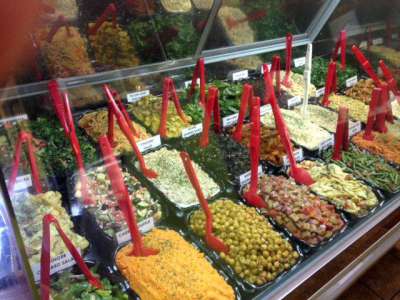 Woodlands Vegan Bistro (formerly Everlasting Life Cafe) is a 100% plant-based soul food restaurant that offers both organic and raw options. They are open daily for lunch, dinner and brunch (only Sundays). Their comfort food is as nutritious as it is flavorful! They have an amazing shakes, smoothies, and juices bar. Try the Fried Chick'n Sandwich, Candied Yams and Macaroni and Cheese. Don't forget to have a cinnamon roll for dessert too! Woodlands provides catering services and even has a food truck that can be found by following @WoodlandsVB on Twitter.
Let us know what you think about this awesome vegan friendly restaurant: Woodlands Vegan Bistro in Washington, District of Columbia.