Vegan friendly restaurant
Watercourse Foods - Denver, Colorado
Get the Details!
Location: 837 E. 17th Ave, Denver, Colorado

303-832-7313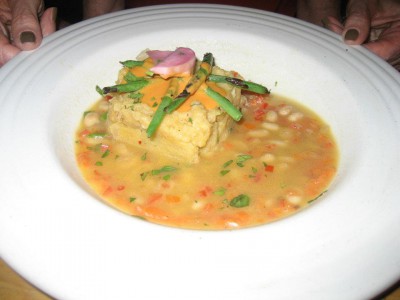 This vegetarian restaurant (with many vegan options - and you can also make many of the dishes into vegan dishes upon request) is owned by the same folks who own City O' City down the street. Watercourse looks like a hip and comfortable dinner with lots of windows and light. The menu is expansive with breakfast scrambles (tofu or egg), burritos, tacos, sandwiches, smoothies. They have seitan, polenta, stir fries, tofu etc.. I loved this place back when I was a meat eater. I really love it now that I eat vegan. They also will let you know if something has gluten or nuts in it. Great spot for dietary restrictions and the food is excellent!
Let us know what you think about this awesome vegan friendly restaurant: Watercourse Foods in Denver, Colorado.