Vegan friendly restaurant
Go Vegetarian Restaurant - Decatur, Georgia
Get the Details!
Location: 2179 Lawrenceville Hwy Suite H, Decatur, Georgia

404-481-5923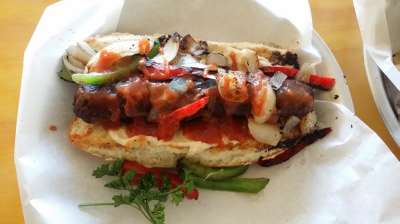 Go Vegetarian Restaurant provides great tasting food with natural ingredients. All of their proteins are made of 100% vegan sources, either of vegetables, soy products, gluten, grains, and/or legumes. Just say "Go Vegan" when placing your order to substitute your dairy toppings with vegan ones. All of the great-tasting breads are vegan.
Let us know what you think about this awesome vegan friendly restaurant: Go Vegetarian Restaurant in Decatur, Georgia.