Vegan friendly restaurant
VeganBurg - San Francisco, California
Get the Details!
Location: 1466 Haight Street, San Francisco, California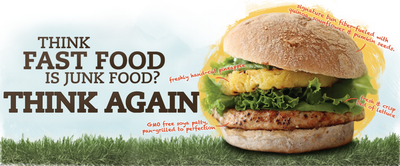 VeganBurg, which has two original restaurants in Singapore, is coming to San Francisco during in the summer of 2015.  VeganBurg seeks to redefine food pop culture and comfort food with its 100% plant-based menu.  They offer sustainable, gmo-free, farm-fresh and plant-based fast food. Not only do the burgers taste great, they have great nutritional value.
Try one of the gourmet burgers with a gourmet sauce and seaweed fries! Add a sidekick of handmade spinach pops and a vegan dessert too!
Let us know what you think about this awesome vegan friendly restaurant: VeganBurg in San Francisco, California.