Vegan friendly restaurant
Vedge - Philadelphia, Pennsylvania
Get the Details!
Location: 1221 Locust Street, Philadelphia, Pennsylvania

215-320-7500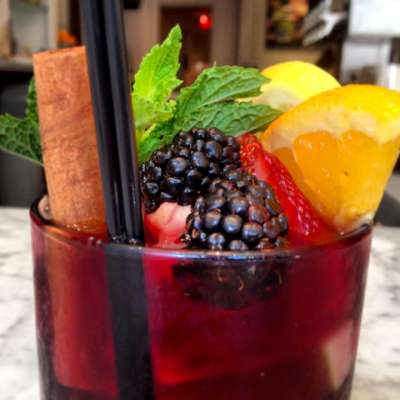 Vedge is an elegant restaurant for foodies that just happens to be vegan. The owners bill it as a "vegetable restaurant" because they want people to focus on the food (everyone eats vegetables), not the diet (vegan). The menu items are seasonal, globally inspired and mostly locally sourced. Vedge is happy to accommodate special dietary requests or preferences such as gluten-free and soy-free. Choose something from the every-changing Dirt List Menu. For dessert, try the Chocolate Uber Chunk: a pretzel-peanut crust, malt custard and stout ice cream. Vedge is open daily at 5pm for dinner, drinks and desserts. Reservations can be made by calling the restaurant after 3pm or anytime through Open Table. Get ready for a sophisticated atmosphere, excellent food, interesting cocktails and friendly staff.
Let us know what you think about this awesome vegan friendly restaurant: Vedge in Philadelphia, Pennsylvania.