Vegan friendly restaurant
Ubuntu – THIS RESTAURANT IS NOW CLOSED - Napa, California
Get the Details!
Location: 1140 Main Street, Napa, California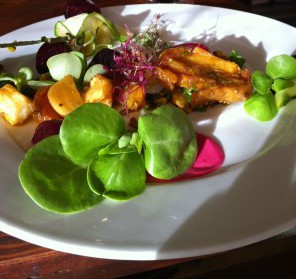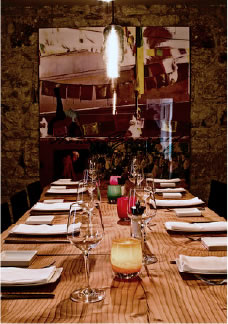 UNFORTUNATELY, THIS RESTAURANT IS NOW CLOSED.
We have found a vegetarian and vegan-friendly gem right in the heart of Napa!  You'll find Ubuntu on Main street, about a block from the "wine train" stop.  The Ubuntu building has beautiful upscale dining, and a separate tasting room and yoga studio.  Chef Aaron London is amazing.  With dishes like
roasted beets in a lime pistachio jardinaire sauce
, and
vegan German Chocolate cake with whipped avocoado
, Chef Aaron adds subtle layers of flavors to his dishes that will absolutely delight you. The menu changes daily to take advantage of the biodynamically grown produce gathered from their garden.   The next time you're making a trip to wine country, Ubuntu is a must try!
Let us know what you think about this awesome vegan friendly restaurant: Ubuntu – THIS RESTAURANT IS NOW CLOSED in Napa, California.
2 Responses to "Ubuntu – THIS RESTAURANT IS NOW CLOSED"