Vegan friendly restaurant
Tofoo Com Chay - San Jose, California
Get the Details!
Location: 388 E Santa Clara St, San Jose, California

(408) 286-6335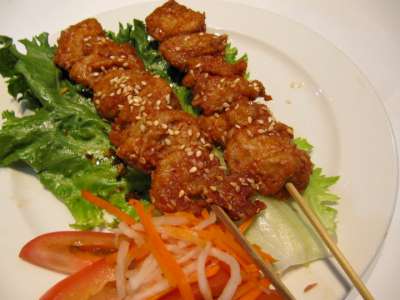 Tofoo Com Chay serves vegan and vegetarian Korean and Vietnamese food. This hidden gem is one of the oldest vegan restaurants in the area.  Tofoo Com Chay is very reasonably priced and even great for kids. They have convenient pre-packaged items for those on the go.  The Pho comes highly recommended as does the noodle salad, especially on a hot day! The staff at Tofoo Com Chay is extremely fast, personable, and helpful. Make sure to let them know you are vegan. They only accept cash for payment.
Let us know what you think about this awesome vegan friendly restaurant: Tofoo Com Chay in San Jose, California.