Vegan friendly restaurant
The Veggie Grill - Los Angeles, California
Get the Details!
Location: 8000 West Sunset Boulevard, Los Angeles, California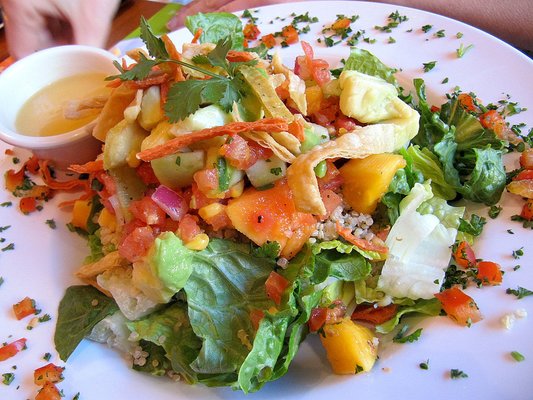 The Veggie Grill has consistently been voted one of the best vegan restaurants in LA. They make it so easy to be a vegan! I LOVE that they offer sweet potato fries and vegan chocolate chip cookies. (Of course they have super healthy options like a marinated kale salad and quinoa pasta). If you're in LA, this is a delicious and affordable place to eat.
Let us know what you think about this awesome vegan friendly restaurant: The Veggie Grill in Los Angeles, California.