Vegan friendly restaurant
The Raw Kitchen - Fremantle, Australia
Get the Details!
Location: Market Street, Fremantle, Australia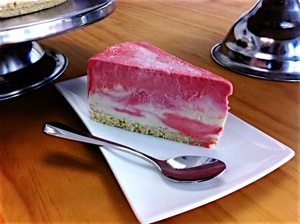 They serve the best raw pizza I ever had, and many other delicious things! 
Editor's note:  Thanks Rebecca for sharing this restaurant with the community!  We love that they also offer cooking classes and workshops to teach people about the benefits of raw food.
Let us know what you think about this awesome vegan friendly restaurant: The Raw Kitchen in Fremantle, Australia.