Vegan friendly restaurant
The Owlery - Bloomington, Indiana
Get the Details!
Location: 212 South Rogers Street , Bloomington, Indiana

(812) 333-7344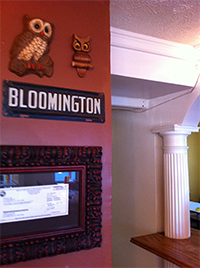 This is a can't miss restaurant when in Bloomington! It's all vegan!  I tried the Coconut Macadamia Tofu, the Classic Poutine, and the Philly Cheesesteak, all which were great! They were out of handmade vegan pierogies when I was there, but I am going to try those the next time I am in town!
Let us know what you think about this awesome vegan friendly restaurant: The Owlery in Bloomington, Indiana.