Vegan friendly restaurant
Swanton's Berry Farm - Santa Cruz, CA
Get the Details!
Location: Highway #1 - 12.5 miles north of Santa Cruz, Santa Cruz, CA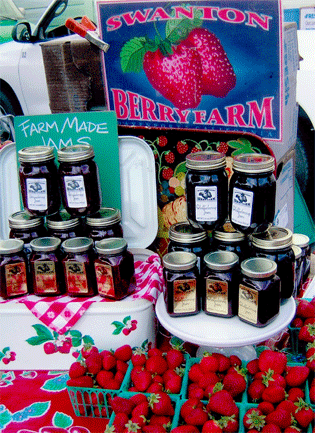 Not only can you take a nice break on your drive down Highway number 1, but you can also enjoy some hearty vegan soup and coffee with soy milk!  Swanton's Farm, which was at one time the largest organic strawberry supplier in the state of CA, has a small shop in Santa Cruz where they turn their super yummy organic plants into treats like soups, sweets and jams.  They've been serving a fabulous organic, vegan pumpkin soup! Let them know you're happy that they've started carrying vegan items... it's a new thing for them!
Let us know what you think about this awesome vegan friendly restaurant: Swanton's Berry Farm in Santa Cruz, CA.