Vegan friendly restaurant
Beyond Sushi - New York, New York
Get the Details!
Location: 229 E. 14th Street, NYC & Chelsea Market: 75 9th Avenue, NYC, New York, New York

646.861.2889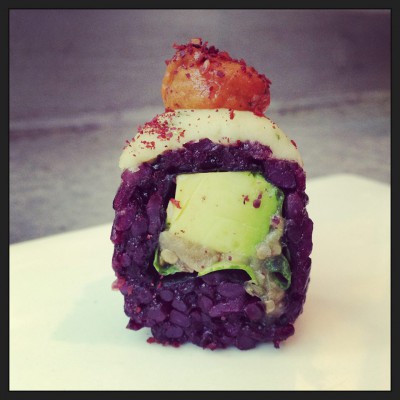 Visited the Chelsea Market shop a few weeks ago when I was visiting New York.  They had samples of the vegan sushi -- it was WONDERFUL!!!
Let us know what you think about this awesome vegan friendly restaurant: Beyond Sushi in New York, New York.
One Response to "Beyond Sushi"