Vegan friendly restaurant
Spak Brothers Vegan Pizza - Pittsburgh, Pennsylvania
Get the Details!
Location: 5107 Penn Avenue, Pittsburgh, Pennsylvania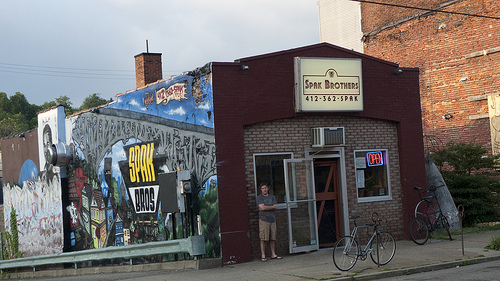 Spak Brothers is a pizza shop located in the neighborhood of Garfield. Spak Brothers is the Pittsburgh mecca of vegan junk food. Let's face it, vegans need junk food too sometimes! Spak Brothers has incredible vegan pizza made with daiya cheese, seitan melts, and tacos. This place has vegan seitan wings that will knock your socks off! The vegan buffalo seitan wings are truly a gift from the vegan gods!
Let us know what you think about this awesome vegan friendly restaurant: Spak Brothers Vegan Pizza in Pittsburgh, Pennsylvania.
5 Responses to "Spak Brothers Vegan Pizza"