Vegan friendly restaurant
Soba - Pittsburgh, Pennsylvania
Get the Details!
Location: 5847 Ellsworth Avenue, Pittsburgh, Pennsylvania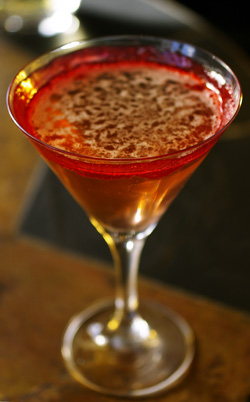 Well-known for its delicious food and exotic drinks, Soba is an upscale restaurant and bar located in Shadyside. The crispy tofu is divine.  The portion is large enough to share and the sweet peanut sauce is completely YUM!  And the toasted almond cocktail is vegan too... it's made with sake and coconut milk!  Don't worry if you don't see any vegan temptations on the dinner menu, the chef is wonderful and will make you something completely delish. I've been going there for years and it's one of my favorite celebration spots in the city.
Let us know what you think about this awesome vegan friendly restaurant: Soba in Pittsburgh, Pennsylvania.
2 Responses to "Soba"