Vegan friendly restaurant
Saturn Cafe - Santa , California
Get the Details!
Location: 145 Laurel Street , Santa , California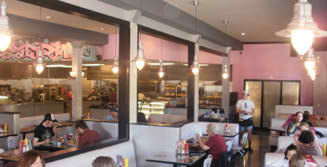 Saturn Cafe is a legend in Santa Cruz. They have organic beer and wine, lots of vegan options and a super cool atmosphere! It's based on a 50s diner mentality. You've got to check it out for yourself. It's a very cool place.
Let us know what you think about this awesome vegan friendly restaurant: Saturn Cafe in Santa , California.