Vegan friendly restaurant
Sabbaba - Newtown, Australia
Get the Details!
Location: 148 King Street, Newtown, Australia

02 9519 8084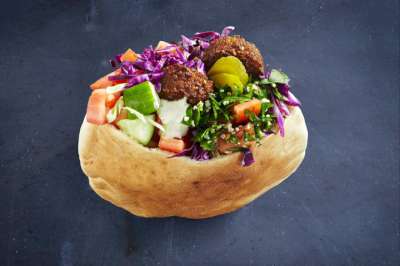 Sabbaba has Mediterranean style food with great vegan options in the form of pita pockets, bowls or plates. Try one of the ten versions of the falafel pita pocket. Also available are various side dishes including hot chips and dips such as hummus. Sabbaba has additional locations in Bondi Beach, Bondi Junction and Westfield, Sydney.
Let us know what you think about this awesome vegan friendly restaurant: Sabbaba in Newtown, Australia.