Vegan friendly restaurant
Roots on the Square - Bloomington, Indiana
Get the Details!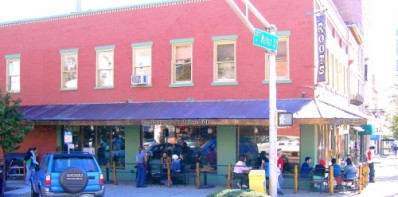 When my friend found out I was a vegan, she took me here for lunch! The menu is very vegan friendly, with dishes such as Fried Tofu, Polenta, Country Fried Seitan, and a falafel pita. They also have coffee selections, teas, and a juice bar.
Let us know what you think about this awesome vegan friendly restaurant: Roots on the Square in Bloomington, Indiana.