Vegan friendly restaurant
Peace of Art Cafe - Del Norte, Colorado
Get the Details!
Location: 14475 US Highway 160, Del Norte, Colorado

719-657-3223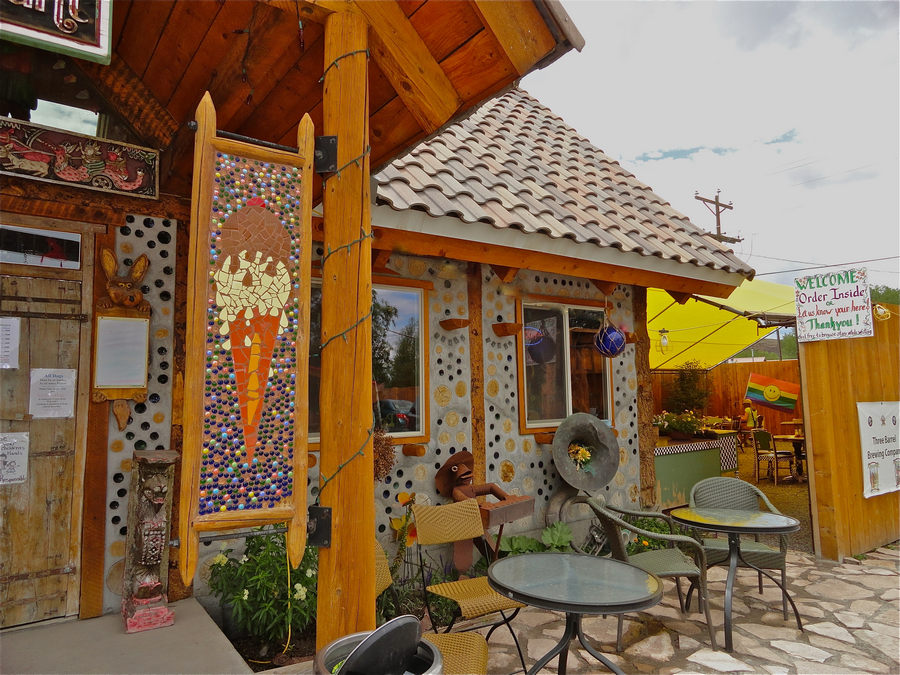 Fresh and Delicious, Organic & GMO Free! 
Beautiful Unique Artistic Architecture! Located in beautiful Southern Colorado! 
Peace of Art Cafe's menu includes some vegan options: organic homemade soups and salads, avocado sandwiches and blue corn tacos, portabello burgers, and Charlie's Famous Veggie Burgers. The espresso bar includes several different plant-based milks.
Let us know what you think about this awesome vegan friendly restaurant: Peace of Art Cafe in Del Norte, Colorado.