Vegan friendly restaurant
Patxi's Pizza - Palo Alto, California
Get the Details!
Location: 441 Emerson Street, Palo Alto, California

650-473-9999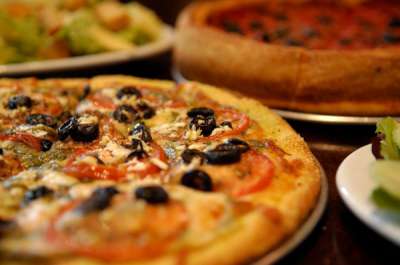 This is a nice bar-restaurant in downtown Palo Alto that serves Chicago-style deep dish with Daiya vegan cheese! If you're looking for vegan pizza a short drive from Stanford's campus, Patxi's Pizza is a delicious option. Good crust, yummy sauce, melty vegan cheese.
Let us know what you think about this awesome vegan friendly restaurant: Patxi's Pizza in Palo Alto, California.