Vegan friendly restaurant
Örtagården - Stockholm, Sweden
Get the Details!
Location: Nybrogatan 31 , Stockholm, Sweden

08-6621728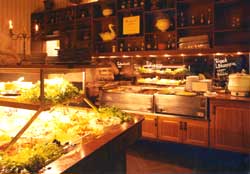 Örtagården - Stockholm's first vegetarian restaurant offers a really good bang for the buck. The restaurant offers a huge buffet with food from many corners of the world. The majority of the food served is vegan. The low price and the amount of food you get makes it well worth a visit. Dessert is included.
Let us know what you think about this awesome vegan friendly restaurant: Örtagården in Stockholm, Sweden.