Vegan friendly restaurant
Mutari Chocolate - Santa Cruz, California
Get the Details!
Location: 1001 Center Street, Santa Cruz, California

831-687-8184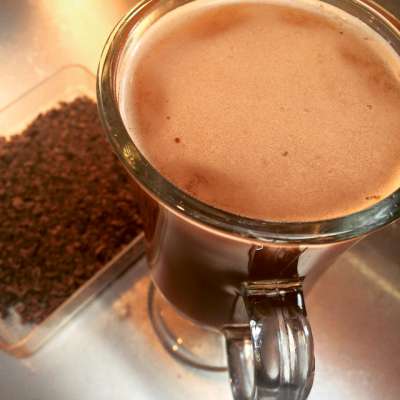 The Mutari Chocolate House and Factory is a place to stop in and try dark sipping chocolates, stone ground hot chocolates, frozen cacao fruit smoothies, or a brewed cacao! At Mutari, you will find hot chocolate perfectionists, connoisseurs, and enthusiasts. They believe that chocolate should be enjoyed as a rich, healing, organic drink. To hand-craft the finest hot chocolate mixes, Mutari uses authentic, organic, and flavorful ingredients that are sustainably and ethically traded. All of the cacao is bought from farmers that are certified organic, and in most cases Rainforest Alliance Certified. The sipping chocolates are prepared with coconut milk, and the hot chocolates can be made with coconut, almond, soy or hemp milk.
Let us know what you think about this awesome vegan friendly restaurant: Mutari Chocolate in Santa Cruz, California.