Vegan friendly restaurant
Moosewood Restaurant - Ithaca, New York
Get the Details!
Location: 215 N. Cayuga Street, Dewitt Building, Ithaca, New York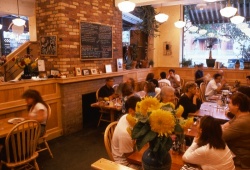 I bought their cookbook years ago - the restaurant is even better!
Let us know what you think about this awesome vegan friendly restaurant: Moosewood Restaurant in Ithaca, New York.