Vegan friendly restaurant
Millennium Restaurant San Francisco - San Francisco, California
Get the Details!
Location: 580 Geary Street, San Francisco, California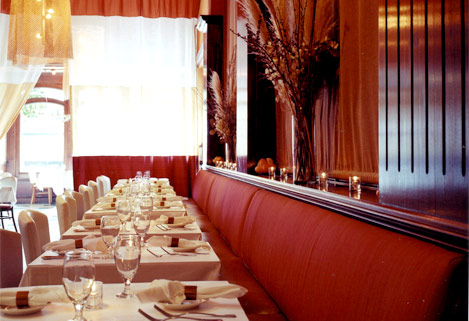 All of Millennium's dishes are vegan! And they have some pretty amazing choices, including raw options. A recent sample menu included dishes like "Black Bean Torte": whole wheat tortilla, caramelized plantains, smoky black bean puree, pumpkin-habanero papazul, cashew "sour cream" and "Brick Pastry Beggar's Purse": truffled walnut-mushroom duxelle, sage scented seitan, wilted kale, caramelized onion & potato filling, leek & nettle cream, seared Brussels sprouts with chile & pine nuts, blood orange-beet reduction. Super YUM!
Let us know what you think about this awesome vegan friendly restaurant: Millennium Restaurant San Francisco in San Francisco, California.