Vegan friendly restaurant
Loving Hut - Palo Alto, California
Get the Details!
Location: 165 University Avenue, Palo Alto, California

(650) 321-5588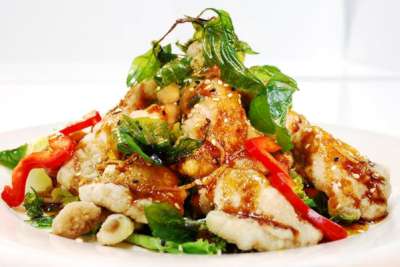 Loving Hut restaurants are all over the world and the menu is all vegan! My favorite dish on the menu is the Guru's Curry. The curry is savory, spicy and filling. The soy "meat" has great texture. This is a hearty meal.
Their chocolate cake and mocha cake are also both fabulous and sure to impress vegans or non-vegans alike.
Let us know what you think about this awesome vegan friendly restaurant: Loving Hut in Palo Alto, California.