Vegan friendly restaurant
Leaf - Boulder, Colorado
Get the Details!
Location: 2010 16th Street, Boulder, Colorado

303-442-1485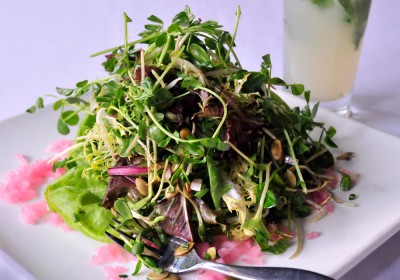 This is a lovely little white table cloth vegetarian restaurant with vegan options. The owners manage several other top notch restaurants in Boulder (not all vegetarian). Leaf is next to one of their other restaurants - Aji- which serves upscale Latin food. What makes that nice is that you can either dine at Aji or Leaf and order off the other menu. So, if you are vegan or vegetarian and going out with others who aren't - it is a super option for everyone. The food is gourmet, delicious and creative. They also have some raw options as well. Great for lunch or dinner.
Let us know what you think about this awesome vegan friendly restaurant: Leaf in Boulder, Colorado.