Vegan friendly restaurant
Land of Kush - Baltimore, Maryland
Get the Details!
Location: 840 N. Eutaw St, Baltimore, Maryland

(410) 225-KUSH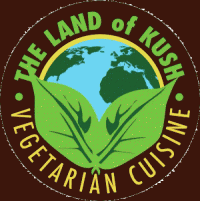 Amazingly delicious and affordable vegan soul food. The bbq ribs will knock your socks off.
Thanks, Mick for sharing this awesome vegan restaurant in Baltimore with us!
Let us know what you think about this awesome vegan friendly restaurant: Land of Kush in Baltimore, Maryland.
2 Responses to "Land of Kush"