Vegan friendly restaurant
LA Vegan Crepe - Los Angeles, California
Get the Details!
Location: 930 S Robertson Blvd, Los Angeles, California

(424) 777-0079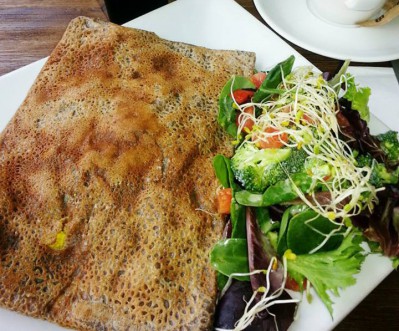 Elegant, delicious vegan French food, including sweet and savory crepes, pastries, and a spectacular croissant breakfast sandwich.
Editor's note: I went here today as well and this restaurant is FABULOUS!  Amazing pain au chocolat :) My friends and I made some videos to express our approval of the LA Vegan Crepe "yum" factor :)
Let us know what you think about this awesome vegan friendly restaurant: LA Vegan Crepe in Los Angeles, California.