Vegan friendly restaurant
La Mano Verde - Berlin, Germany
Get the Details!
Location: Kempinski Plaza, Uhlandstr. 181-183, Berlin, Germany

(030) 827 03 120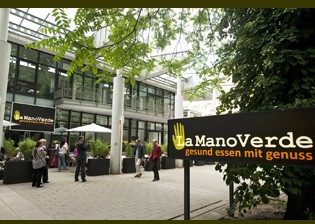 La Mano Verde vegan restaurant in Berlin, Germany is great choice for elegant vegan dining!  It's cozy and chic. Excellent food.
Let us know what you think about this awesome vegan friendly restaurant: La Mano Verde in Berlin, Germany.