Vegan friendly restaurant
Kopps - Berlin, Germany
Get the Details!
Location: Linienstr. 94, Berlin, Germany

01733682979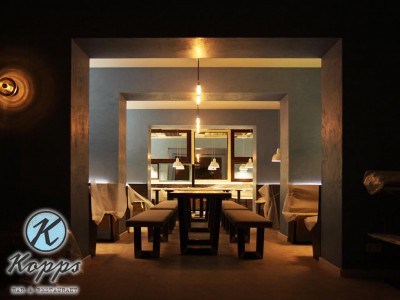 Traditional German cuisine and haute cuisine. 100% vegan.
There is an extensive breakfast menu with classics like the country breakfast. A daily changing lunch menu which is also optionally be selected as a reasonably priced menu with appetizer and dessert.  An extensive selection of cakes at coffee time, and many more after 18:00 (6 o'clock PM), a hearty dinner menu with a vegan roll (vegan beef) with red cabbage and potatoes, fried potatoes with cordon bleu, chocolate mousse.
Also offer a wide selection of fine wines, juices and spirits and excellent cocktails.
And all this in a charming ambiance and cozy atmosphere that invites you to linger.
Let us know what you think about this awesome vegan friendly restaurant: Kopps in Berlin, Germany.
One Response to "Kopps"