Vegan friendly restaurant
Herbivore - San Francisco, California
Get the Details!
Location: 983 Valencia, San Francisco, California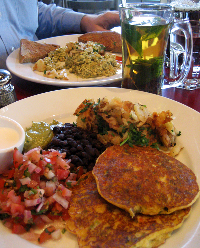 Herbivore is an entirely vegan restaurant - yay! Their plant-based menu is fabulous with delicious dishes such as coconut noodle soup, BBQ seitan sandwiches and veggie ceviche. They now have three locations as well. In San Francisco, you'll find them at 983 Valenica and 531 Divisadero. Their Berkeley location is 2451 Shattuck.
Let us know what you think about this awesome vegan friendly restaurant: Herbivore in San Francisco, California.
3 Responses to "Herbivore"