Vegan friendly restaurant
Grasslands - Toronto, Canada
Get the Details!
Location: 478 Queen St., Toronto, Canada

416 514 5127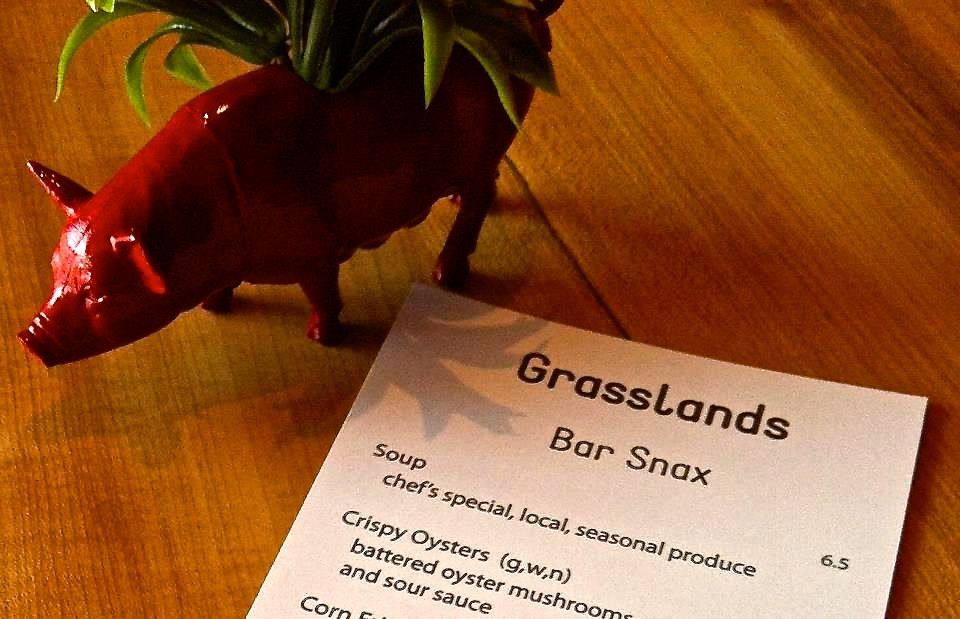 Visting Toronto on a business trip, I am happy I stumbled upon Grasslands.
Woody decor, friendly staff, and 100% vegan (although, they don't advertise it anywhere).
I had the "Oyster" Calamari to start and chose the "Mustard Crusted Tempeh" as a main. Both were delicious. I especially liked the sauce the oyster mushrooms came with.
I will most certainly be back if i happen to visit Toronto again.
Let us know what you think about this awesome vegan friendly restaurant: Grasslands in Toronto, Canada.