Vegan friendly restaurant
Grandma's Little Bakery - Alexandria, Australia
Get the Details!
Location: 42 O'Riordan Street, Corner 21 Collins Street, The ALEX Building, Alexandria, Australia

02 9690 0069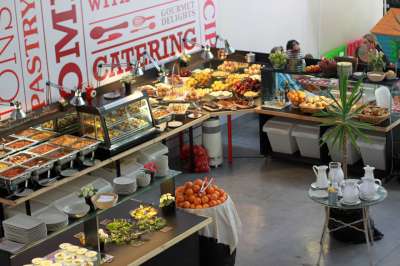 Grandma's Little Bakery offers homestyle cooking and baking. Their vegetarian items are clearly marked with a "v" on the menu. The staff supervisor will be able to tell you about vegan options of the day. They have a unique blend of traditional flavors from around the world: Mediterranean, North African, Middle Eastern, Spanish, English, Greek and Italian.
Let us know what you think about this awesome vegan friendly restaurant: Grandma's Little Bakery in Alexandria, Australia.