Vegan friendly restaurant
Funky Pies - Bondi Beach, Australia
Get the Details!
Location: 144-148 Glenayr Avenue, Bondi Beach, Australia

0425 220 750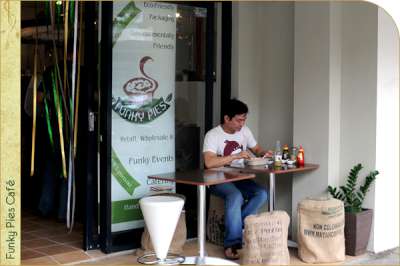 Funky Pies serves 100% plant-based fresh-baked savory pies, rolls and desserts. There are several gluten-free pies. Enjoy a pie with some fair-trade organic coffee, tea or juice. They also provide catering for parties and events.
Let us know what you think about this awesome vegan friendly restaurant: Funky Pies in Bondi Beach, Australia.