Vegan friendly restaurant
East Side Burgers - Paris, France
Get the Details!
Location: 60 Boulevard Voltaire, Paris, France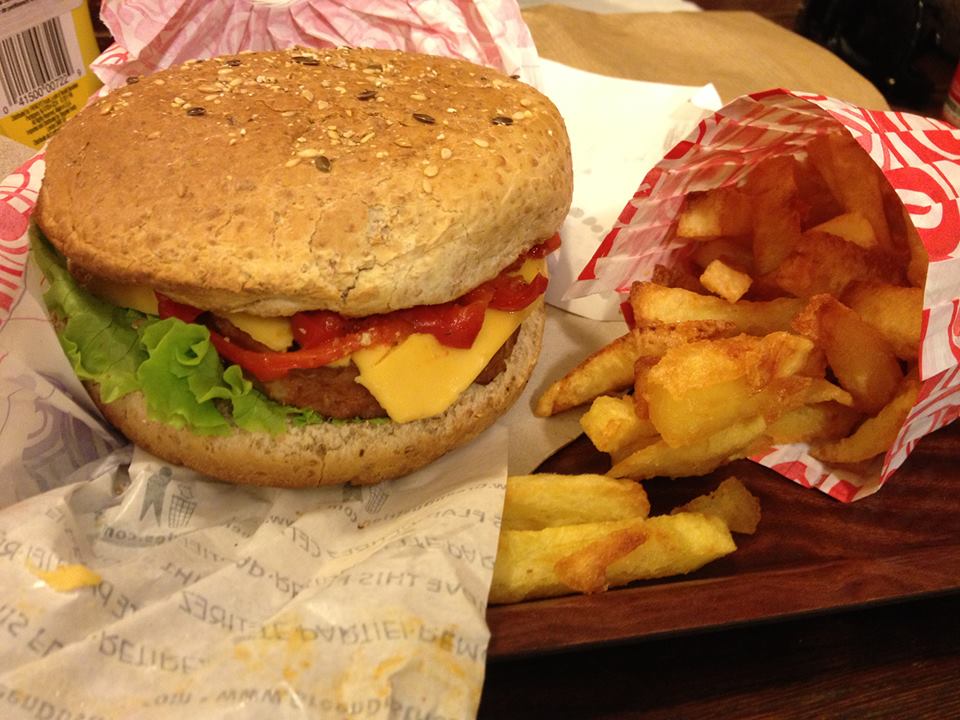 Eastside Burgers is a 100% VEGAN restaurant in Paris.  They're known as the first vegan fast food restaurant in Paris.  And it is fast!  You order one of the two special "burgers" of the day and carry the tray downstairs to eat.  They also have quiche, tarts, and super yummy fries!
Let us know what you think about this awesome vegan friendly restaurant: East Side Burgers in Paris, France.