Vegan friendly restaurant
Del Posto - New York, New York
Get the Details!
Location: 85 10th Avenue , New York, New York

(212) 497-8090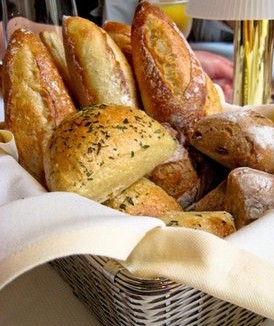 Del Posto is one of New Yorks finest italian restaurants. One would assume that the menu would be a vegan's nightmare, especially because the menu has the choice of chefs tasting or the 5 course meal, however that isn't the case. Chef Mario Betali has created an entire vegan chefs tasting menu that is absolutely amazing. If you aren't vegan but a vegetarian your waiter might be able to switch things around on the vegan tasting menu to provide you with things that have cheese and milk products if you desire. Whichever route you go, the meal will be amazing. Make sure to do the wine pairing for the perfect experience.  Thanks so much, Mahala, for sharing this restaurant with the Yummy Plants community!
Let us know what you think about this awesome vegan friendly restaurant: Del Posto in New York, New York.