Vegan friendly restaurant
chickpea & olive - brooklyn , New York
Get the Details!
Location: Smorgasburg 27 N. 6th Street, brooklyn , New York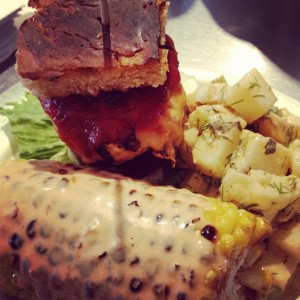 This wonderful and exciting NEW vegan company serves up some of the best local, organic, vegan food around.
They do not have a brick & mortar restaurant just yet but you can catch them at Smorgasburg in Williamsburg every Saturday & Brooklyn Brewery every Sunday.
Vegan Summer Eats is what they are slingin' now.  The Phatty Beet Slider is the best BURGER veggie or not that I have ever had.  Its between their own vegan brioche bun and homemade habanero ketchup! OMG!
Let us know what you think about this awesome vegan friendly restaurant: chickpea & olive in brooklyn , New York.