Vegan friendly restaurant
Cafe Gratitude - ,
Get the Details!
Location: 2400 Harrison Street, San Francisco, CA, 94110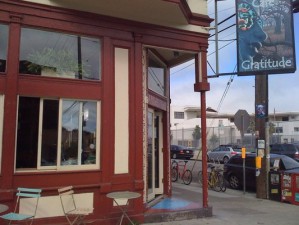 Cafe Gratitude is one of those very special places that you need to experience for yourself. Everything is completely plant-based, (vegan), and they still have chocolate mousse pie and nachos with cheese sauce! They have multiple locations in Santa Cruz and LA.
Let us know what you think about this awesome vegan friendly restaurant: Cafe Gratitude in , .
2 Responses to "Cafe Gratitude"