Vegan friendly restaurant
Burma Superstar - San Francisco, CA
Get the Details!
Location: 309 Clement Street, San Francisco, CA

415-387-2147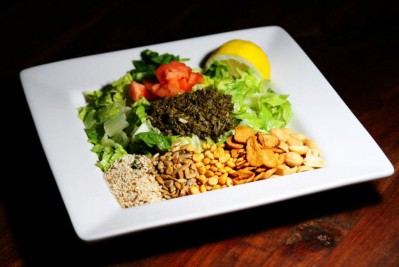 Burmese vegan food in San Francisco, CA!   Its most famous dish is the Tea Leaf Salad ($10).  You can make it vegan by asking for it without the shrimp.  It's delicious!   The Tea Leaf Salad 
is crispy, soft, savory and subtle with a mixture of split peas, shallots, lettuce and the delicious, unusual nature of tea leaves. 
The service was friendly and prompt.
Let us know what you think about this awesome vegan friendly restaurant: Burma Superstar in San Francisco, CA.