Vegan friendly restaurant
Arya Bhavan - Chicago, Illinois
Get the Details!
Location: 2508 W Devon, Chicago, Illinois

773-274-5800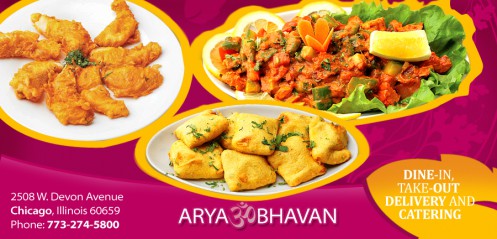 Vegan Indian brunch on weekends! Delicious food.
Editor's note: Almost the ENTIRE menu is vegan! Thanks so much for telling us about this restaurant. We can't wait to try this restaurant the next time we are in Chicago!
Let us know what you think about this awesome vegan friendly restaurant: Arya Bhavan in Chicago, Illinois.