Vegan friendly restaurant
Amici's East Coast Pizzeria - ,
shared by Rebecca
Get the Details!
Location: San Francisco, Peninusla and south Bay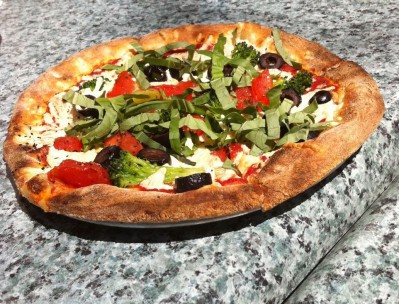 Amici's East Coast Pizzeria is a vegan-friendly restaurant chain in the Bay area.  And Amici's has some of the best vegan pizza I have ever tried.  By east coast, I think they meant waaaaay east coast, as in Italy!  This pizza has a delightfully thin crust, oodles of fresh veggies and herbs (like basil), and vegan cheese!  Yes, all 12 locations of Amici's have an option for vegan cheese.... YUM!  The featured photo was taken from a vegan pizza ordered in their San Jose location (with broccoli, black olives and fresh basil).
Let us know what you think about this awesome vegan friendly restaurant: Amici's East Coast Pizzeria in , .
Leave a Reply
You must be logged in to post a comment. If you don't have an account, please register