Vegan friendly restaurant
AmeRAWcan Bistro - Tacoma, Washington
Get the Details!
Location: 745 St. Helens Ave, Tacoma, Washington

253.327.1962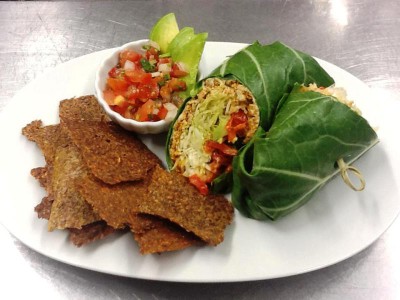 Located in the historical theater district in downtown Tacoma, this wonderful restaurant specializes in vegan & raw foods, all gluten-free!  While the majority of the menu is vegan, organic meats & cheeses are also offered. (The vegan and meat dishes are prepared on separate stations & served on separate plates.)  The food is absolutely fabulous.  A particularly good menu value is the 4-course "taster" for $19.95, which includes your choice of one starter, one soup or salad, one entree, and one dessert.
This is one of my "go-to-places" when eating out.  I highly recommend the AmeRAWcan Bistro!
Let us know what you think about this awesome vegan friendly restaurant: AmeRAWcan Bistro in Tacoma, Washington.