Affordable Plant-Based Dishes for Students
Fall back with three quick, easy and affordable plant-based dishes!

The leaves are starting to turn and fall is here.  School's back in session, and students and working people, like myself, have started to get back into the hum of the daily routine. But I have quickly learned that this doesn't mean I have to skip out on home-cooked meals. These three vegan dishes take less than twenty minutes to make and don't skimp on the flavor. The best part is that they don't hit the wallet hard. I spent around 25 dollars for two servings of lunch, dinner, and dessert. I even had some leftovers that I was able to throw in the fridge for a delicious meal at work the next day. These plant-based meals will leave you more than satisfied in the hustle and bustle of fall, without taking you hours to create.
Check out these delicious and affordable recipes:
Lunch: Curried Potatoes and Veggies
Dinner: South of the Border Pasta
Dessert: Dark Chocolate Spiced Popcorn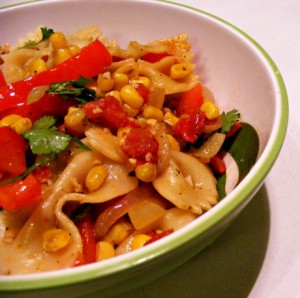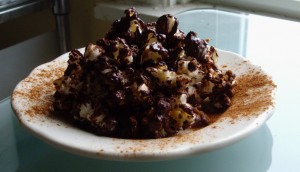 With these three quick, easy and delicious vegan dishes, you'll find that you have both the time and the cash to prepare super yummy plant-based meals.
Note:  Add our Blueberry Quinoa recipe for a protein-packed, affordable and delicious plant-based breakfast! 
by Veronica Kawka, Staff Writer
One Response to "Affordable Plant-Based Dishes for Students"