Happy Valentine's Day!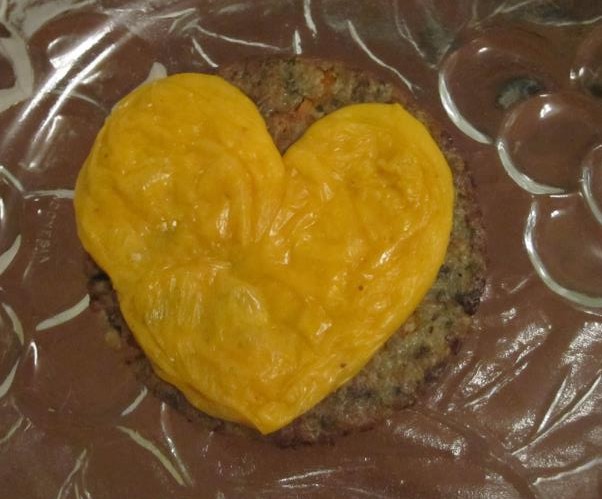 Happy Valentine's Day!  It's a day to celebrate love… all kinds of love!  Wishing you an absolutely love-filled day with family, friends, partners or your favorite fur-babies!
In case you want to duplicate the special vegan Valentine's day treat in the photo above, I took this photo of a Sunshine Burger with rice cheese… YUM!