where can i find vegan food in San Jose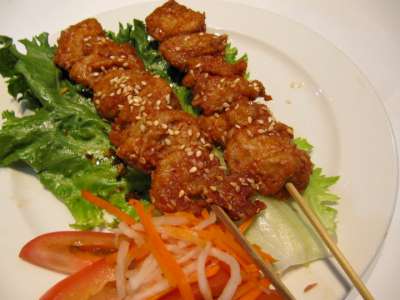 Tofoo Com Chay serves vegan and vegetarian Korean and Vietnamese food. This hidden gem is one of the oldest vegan restaurants in the area.  Tofoo Com Chay is very reasonably priced and even great for kids. They have convenient pre-packaged items for those on the go.  The Pho comes highly recommended as does the noodle salad, especially on [...]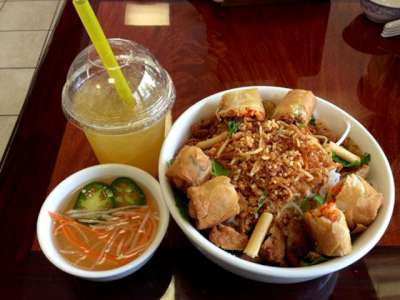 Lang Chay is a clean, vegan-friendly Vietnamese cafe in San Jose. It's all vegetarian and has wonderful vegan options. Try the hotpot!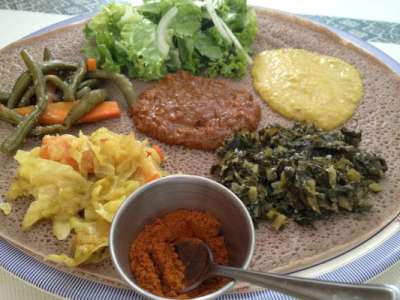 Rehoboth is a cozy little Ethiopian restaurant in San Jose. Friendly service and good vegan food! We shared a veggie combo platter which was entirely vegan and organic. I was impressed with all of the dishes we got, particularly the cabbage dish as well as the standard lentil-berbere dish and the mild split peas dish. [...]
The Happy Bamboo is an all vegan restaurant in San Jose, CA. I had the lemon grass "chicken" and really liked it! The lemongrass flavor on this dish really stood out and I'd recommend it. We got it with brown rice, with cost an extra $1.50 (I hate it when places charge for rice, but [...]
Royal Greens is a vegetarian/vegan Chinese restaurant in San Jose.  They have lots of vegan options!
2009 BEST OF SILICON VALLEY Reader Survey Winner – Third Place Best Vegetarian Overall 2008 BEST OF SILICON VALLEY Reader Survey Winner – Second Place Best Vegetarian Overall Yes, it's owned by a cult but there's nothing wrong with a cult that preaches the virtues of good vegetarian food. The huge menu ranges from a [...]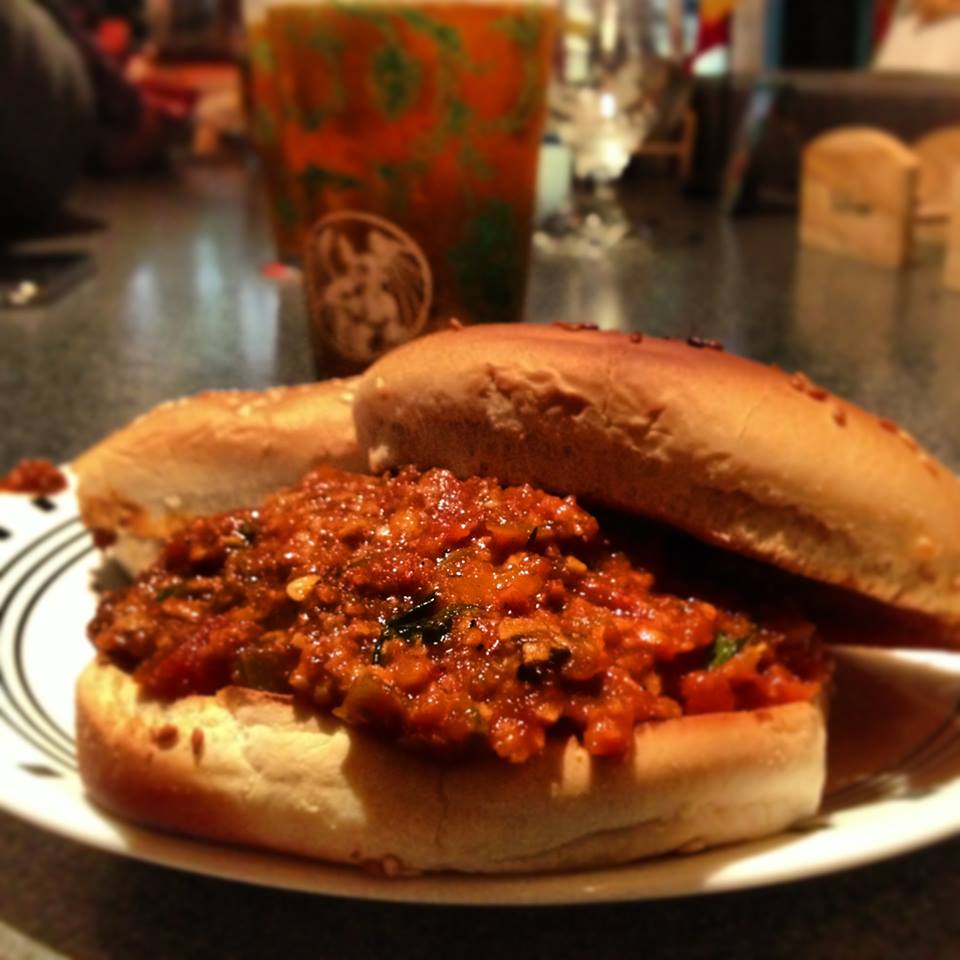 The world is not kind to vegans and that's what makes Good Karma  such an oasis of animal-product-free love (Not animal-product free  love; there's a difference). Great vegan food served in a funky, cool  urban atmosphere. Get some of that great hummus to go or stay in and sample the fantastic beer selection. Even dedicated [...]
This Thai restaurant has a separate vegetarian menu (which appears to be 99% vegan, with the exception of one or two dishes with eggs) which makes it stand out from the rest of the Thai multitudes. The menu explicitly states it doesn't use fish sauce, oyster sauce or chicken broth (that said, I didn't ask [...]