where can i find vegan food in san francisco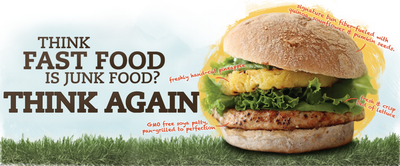 VeganBurg, which has two original restaurants in Singapore, is coming to San Francisco during in the summer of 2015.  VeganBurg seeks to redefine food pop culture and comfort food with its 100% plant-based menu.  They offer sustainable, gmo-free, farm-fresh and plant-based fast food. Not only do the burgers taste great, they have great nutritional value. [...]
Shizen is a relatively new ALL VEGAN restaurant in San Francisco. It opened in January of 2015 and is amazing!  Shinzen is a fully vegan sushi bar and izakaya. Shizen combines classic shojin and sushi techniques with local, seasonal ingredients to create healthy and flavorful dishes with a light footprint. Some of the most notable dishes [...]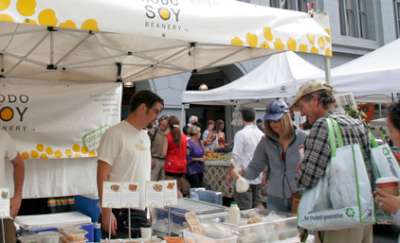 Hodo Soy has some excellent, high quality vegan products, including basic tofu, soy milk and yuba (tofu skins)  and flavored versions of all of those. The Hodo Soy stand in the Ferry Building also has chocolate pudding (flavored with chocolate from a nearby chocolate maker) and some cold curry wraps and sandwiches. I got the [...]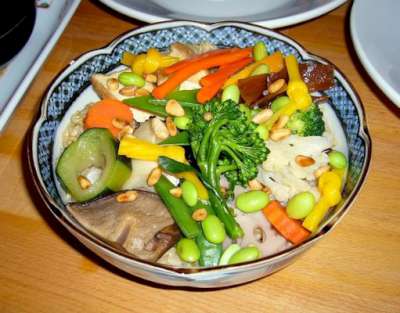 Cha-ya is a vegan Japanese place, and vegan Japanese food can be hard to find!  Note that this restaurant is cash only.
This is a quaint, small restaurant i San Francisco. The service was consistently friendly and the menu is large with a number of mock meat and vegan Chinese dishes. They even have unusual mock meats like mock goose. I loved my diced chicken curry, which was light, fresh and filling. I think their food was [...]
Pepples Donuts is located near the East entrance of the Ferry Building   It offers solid vegan, organic donuts with a bunch of unusual flavors (kaffir lime, salted caramel, maple candy, chili pepper, etc.).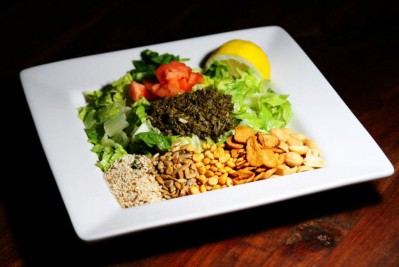 Burmese vegan food in San Francisco, CA!   Its most famous dish is the Tea Leaf Salad ($10).  You can make it vegan by asking for it without the shrimp.  It's delicious!   The Tea Leaf Salad is crispy, soft, savory and subtle with a mixture of split peas, shallots, lettuce and the delicious, unusual nature [...]
The service was super-friendly and attentive.   I really enjoyed the free, subtle, tasty herbal tea which they give you.  The menu features unusual dishes like vegetarian kidney! 
I had a huge vegan chocolate chip cookie here that was pretty decent.   Go to Judahlicious for vegan baked andb smoothies; they don't have a lot of vegan entree items yet.
This Loving Hut is in Westfield San Fracisco Centre, a shopping mall food court and, as such, has a different model than other Loving Huts. At this one, the food is already prepared and sitting out in a buffet line.  You pick two dishes and get a combo deal for about $8. Most of the dishes are [...]
True south Indian cuisine in the Bay!  Udupi Palace has large portions, affordable prices and most importantly, it has super yummy vegan food!   The restaurant is 100% vegetarian and has many vegan options.  The staff is fantastic: if you tell them you want a vegan version, they'll guide you as to what can and what [...]
Ananda Fuara is a 100% vegetarian restaurant that has lots of yummy vegan options.  They have vegan BBQ tofu burgers, veggie burgers, "chicken" salad, roasted vegetable ravioli, curries and many other fresh salads and vegan options.  They have such a variety of vegan options, you'll find exactly what you're craving!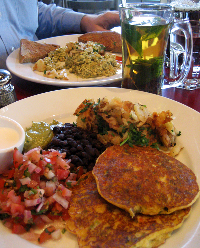 Herbivore is an entirely vegan restaurant – yay! Their plant-based menu is fabulous with delicious dishes such as coconut noodle soup, BBQ seitan sandwiches and veggie ceviche. They now have three locations as well. In San Francisco, you'll find them at 983 Valenica and 531 Divisadero. Their Berkeley location is 2451 Shattuck.