where can i find vegan food in mountain view
Amici's East Coast Pizzeria is a pizza chain in CA that offers vegan pizza with Daiya "cheese"! They offer a variety of pre-set vegan pizza options as well as the option to make a pizza on your own with whatever toppings. I really like the crust :) And the people are always friendly.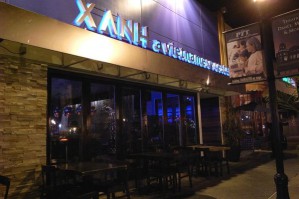 Xanh has the most amazing salad – really. And I don't normally get excited about salads.  But the Xanh salad has these crispy, fluffy pieces of some bread/ cracker-esque thing that you can break off. SUPER YUM! And they always have 4-5 vegan options on the menu every day.