where can i find vegan food in Los Angeles
The Ranch Daily is an organic, vegan meal delivery service for Southern California. Meals & snacks are chef-made and delivered fresh daily. Ingredients are locally sourced and the menu is gluten, dairy, GMO, and meat free. Delivers to: Los Angeles, Orange County, San Diego, Santa Barbara, Riverside, and San Bernardino.
From-scratch vegan gelato and ice cream shop made by the acclaimed chef behind Madeleine Bistro, Dave Anderson. The sandwiches are also made from scratch, including the cashew cheeses and seitan.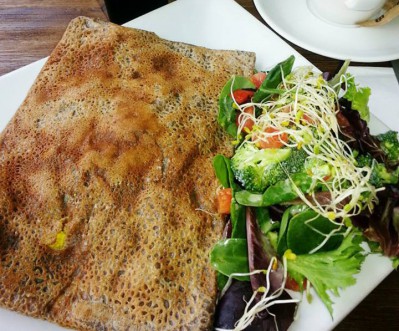 Elegant, delicious vegan French food, including sweet and savory crepes, pastries, and a spectacular croissant breakfast sandwich.  Editor's note: I went here today as well and this restaurant is FABULOUS!  Amazing pain au chocolat :) My friends and I made some videos to express our approval of the LA Vegan Crepe "yum" factor :)
Vegan take-out pizza shop. Also has whole wheat and gluten-free crusts. Try the Indian Kima Pizza on whole wheat.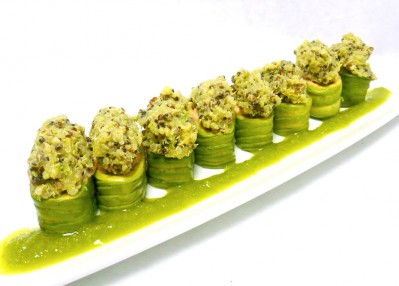 Elegant, upscale vegan Japanese food that doesn't shy away from spices and fresh, unusual flavors. Try the spicy ramen bowl and the "tuna" on crispy crackers.